ASSOCIATE PROFESSOR OF GEOGRAPHY AND ENVIRONMENTAL STUDIES NAMED NEW DIRECTOR OF SUSTAINABILITY STUDIES
August 24, 2020 - Makayla Grijalva
Dr. Melinda Morgan took on the role as the new director of the sustainability studies program at the University of New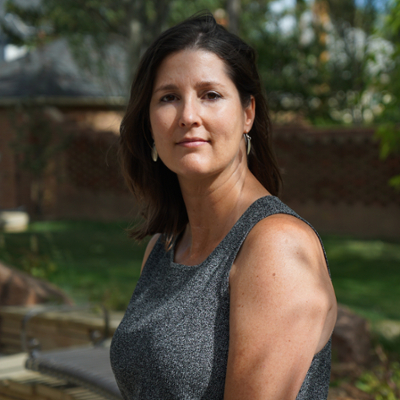 Mexico in June after being affiliated faculty in the program since 2008. The director of the program also holds the W.K. Kellogg Chair in Sustainable Environmental & Food Systems.
"The students in that program are some of the most passionate on campus and I've loved having them as a professor, so I am really looking forward to stepping into the role of director," Morgan said.
She assumed the role after the retirement of the previous director and founder of the Sustainability Studies program Bruce Milne, who has led the program since 2004.
"Bruce Milne's leadership has created a strong legacy and his passion for sustainability created a very vibrant program," Morgan said.
Morgan said that the sustainability studies program had been growing during a time when other university programs saw decreases in enrollment and credits that to an increased interest in environmental studies. 
"This is a difficult but exciting time when it comes to taking on environmental challenges and students in New Mexico are rising to that challenge. And the program really reflects that."
While she started as the acting director this summer, the announcement of the position was postponed to this month. Morgan plans the program will hold a send-off for Milne when it is safe to do so, honoring the time he spent leading the program. 
Find the full interview at Advance at UNM.