New Mexico Climate Change Task Force hosts informational session on climate action
July 14, 2022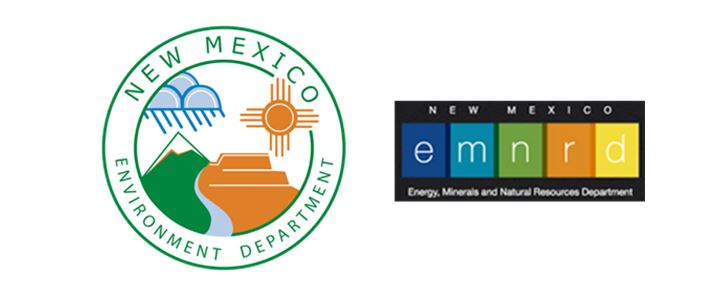 The New Mexico Climate Change Task Force, chaired by the Secretaries of the New Mexico Environment Department and the New Mexico Energy, Minerals and Natural Resources Department, together with members of the Technical Advisory Group (TAG), will host a virtual public information meeting on Monday, July 18, 2022, at 4:30 p.m. The purpose of the meeting is to share the outcomes of the group's process and present highlights of proposed actions to combat climate change in New Mexico. 
The Climate Change Task Force works to reduce the state's greenhouse gas emissions, as well as boost the state's resilience to the effects of climate change as documented in the 2021 Climate Report.  
This public information session concludes a four-month facilitated Technical Advisory Group process. In early 2022, the Climate Change Task Force assembled a group of stakeholders with diverse experience and backgrounds to serve on the Technical Advisory Group to review and supplement a portfolio of proposed climate actions needed to reduce the state's greenhouse gas emissions by at least 45 percent from 2005 levels by 2030. The proposed climate actions cover all economic sectors: transportation, electricity production and use, industry, the built environment, and natural and working lands. 
The Technical Advisory Group review process is a key step in creating the state's 2023-2028 Climate Action Plan that will provide a roadmap for New Mexico to address the climate crisis during this decisive decade for action.  
Meeting Information
Topic: Technical Advisory Group with the New Mexico Climate Change Task Force Present Climate Planning Highlights and Next Steps 
Time: Monday, July 18, 2022, 4:30-6:00 p.m. 
Link to WebEx meeting and additional information available on the New Mexico Environment Department Event Calendar. 
Join from the meeting link:https://nmed-oit.webex.com/nmed-oit/j.php?MTID=mb049fa76fc7e2bb9bf947a503378b6cd 
Join by phone: +1-415-655-0001,,24608517758## US Toll 
Simultaneous Spanish translation of the meeting will be available. If any person requires additional assistance, an interpreter, or an auxiliary aid to participate in this meeting, please contact Claudia Borchert at least 3 days prior to the meeting at 1190 St. Francis Drive, P.O. Box 5469, Santa Fe, NM 87502, telephone (505) 669-8489 or email claudia.borchert@state.nm.us (TDD or TTY users please access the number via the New Mexico Relay Network, 1-800-659-1779 (voice); TTY users: 1-800-659-8331). 
For more information regarding the informational meeting, please contact us.