All-renewable plan to replace power from San Juan
July 30, 2020 - KEVIN ROBINSON-AVILA
Copyright © 2020 Albuquerque Journal
The state Public Regulation Commission unanimously approved an all-renewable energy plan Wednesday morning to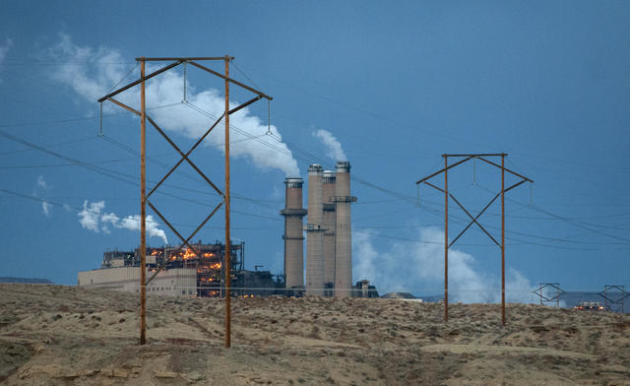 replace the coal-fired San Juan Generating Station near Farmington.
The 5-0 decision sets in motion plans for Public Service Company of New Mexico to sign power purchase agreements with third-party providers to build 650 megawatts of solar farms in San Juan, Rio Arriba and McKinley counties, plus 300 MW of backup battery storage. Investment in those new resources could total about $1 billion, bringing 1,200 or more construction jobs to the northwestern region of the state.
Commissioners said the plan, which was recommended by hearing examiners in the case, is the best option to meet environmental goals and other requirements specified in the state's new Energy Transition Act. The ETA requires PNM to transition to 80% renewable energy by 2040 and carbon-free generation by 2045.
Find the full article at the Albuquerque Journal.
Photo by: (Eddie Moore/ Albuquerque Journal)