Building a Career in Sustainability: Advice from Social Entrepreneurs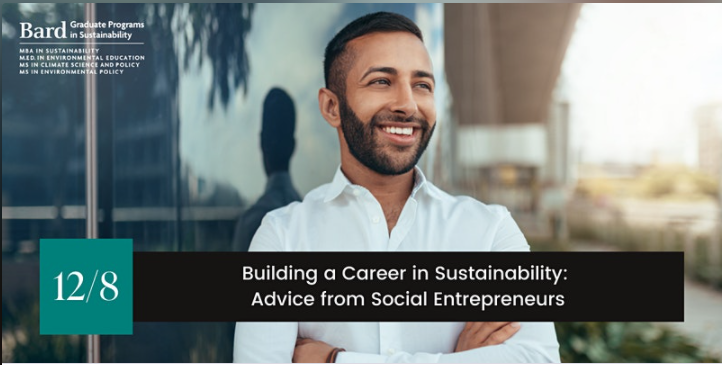 December 8, 2021 4:30 PM - 5:30 PM
Online Event
Engage with entrepreneurs who have solved social and environmental challenges for advice and tips on launching your own company.
About this event
Bard's Graduate Programs in Sustainability are pleased to host a webinar series providing aspiring change-makers access to sustainability experts to gain tips on launching their own careers in sustainability.
Social Entrepreneurship Panel:
Launching any business is challenging and risky and rewarding, but adding in a mission to solve a social or environmental challenge creates additional factors to account for and build into the model. Join successful social entrepreneurs in conversation to learn how they launched and grew their career and their advice for those seeking to build their own high-impact companies. Attendees will have the opportunity to ask questions of panelists.
Register Here