Make A Difference Day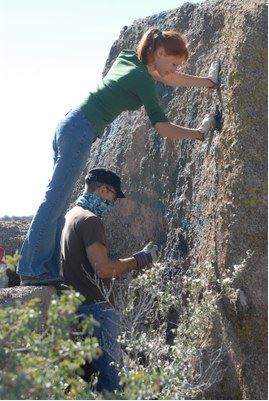 October 22, 2022 8:30 AM - 12:00 PM
Piedra Lisa Open Space | Camino de la Sierra just south of Candelaria Albuquerque, NM 87111
Join the Open Space Division, the Nicodemus Wilderness Project, and United Way for a national day of community service! There will be a variety of projects for all ages and a prize for the weirdest piece of trash! This event will be held at the Piedra Lisa Open Space in the Sandia Foothills, located just south of the east end of Candelaria Boulevard.  Projects include trash cleanup, trail maintenance, graffiti removal, and native shrub and cactus planting.
Volunteers should arrive by 8:30AM to sign in and enjoy donated morning snacks. Parking is limited so please carpool. Wear sun protection and hiking boots, and bring work gloves and plenty of water.
Volunteers should create an account and register for the event at play.cabq.gov, or contact Dionne Epps at depps@cabq.gov or 768-4960.