Field Day at Chelenzo Farms: Johnson-Su Bioreactor Construction and Filling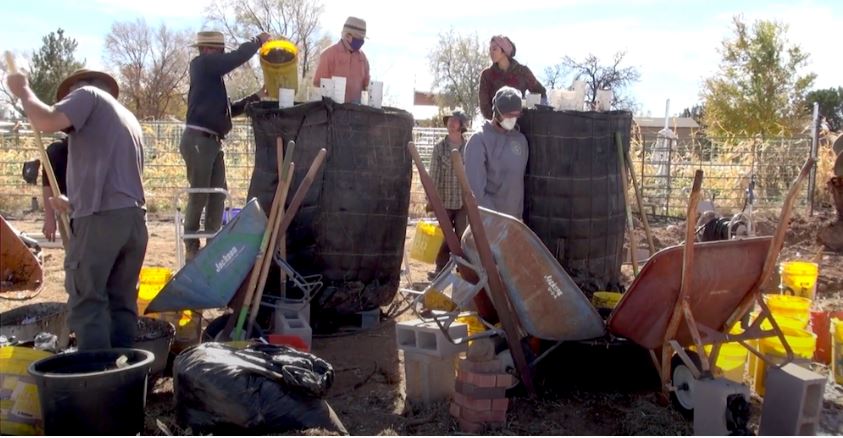 July 23, 2022 9:00 AM - 6:00 PM

The Johnson-Su Bioreactor is an ideal method of composting in dry, arid climates as it reduces water usage up to six times compared to other composting methods. Little labor is required after the initial set-up as it is a completely no-turn composting process (no need for a tractor or hours of shoveling!). The compost created in these bioreactors is biologically diverse, fungally dominated and therefore has exceptional potential to regenerate poor and degraded soils. → Learn more about the Johnson-Su system.
This Field Day is hosted by NM Soil Health Champions Lorenzo Domínguez and Chelsea Hollander at Chelenzo Farms in Cerrillos (20 miles South of Santa Fe). Registration is free-of-charge with an option to purchase a bioreactor kit for just the cost of the materials ($140 per bioreactor). 
Participants will be provided lunch at the farm as well as an early dinner and drinks at Beer Creek Brewing Co. after the workshop.
This field day is hosted in partnership among NM Healthy Soil Working Group and the Seeding Regenerative Agriculture Project.