FREE Webinar: Linking Decision-Making & Ecosystem Health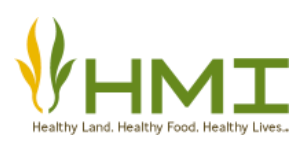 May 10, 2022 11:30 AM - 1:00 PM
Online Event
Join us for this FREE webinar with Sarah Williford linking ecosystem health to decision testing.
About this event
Have you ever worried about how your decisions are affecting the ecosystem health of the land you manage?
Find solutions at the FREE Foundations of Holistic Management: Linking Decision Making & Ecosystem Health Webinar on May 10, 2022!
Join experienced Holistic Management practitioner Sarah Williford and HMI Program Manager Marie von Ancken to discuss the the four ecosystem processes and discover how your ability to make sound decisions can positively or negatively affect the health of your land.
We invite you to bring any questions you may have for a Q&A session to follow Sarah's presentation.
Click HERE to register