Sustainability in Film Series: We the Power Screening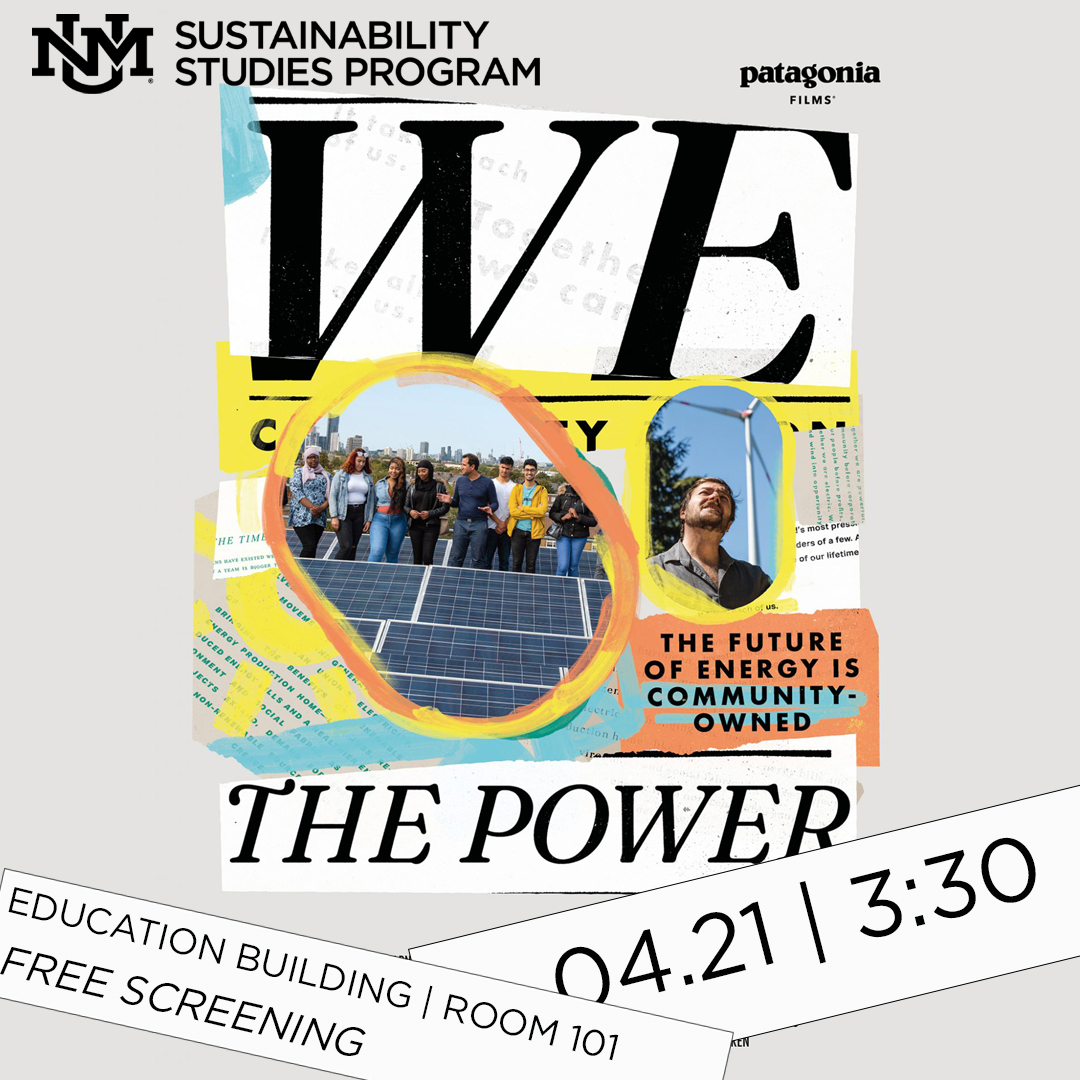 April 21, 2022 3:30 PM - 4:45 PM
Education Building | Room 101
We invite you to the third screening of the Sustainability Studies Film Series, presenting We The Power (USA/Germany, 2022, 38 min).
This film dives into how European towns are taking control of power production through cooperatives, and leading the global movement to renewable energy and (literally) grassroots power.
Shannon Spires, renewable energy expert from Sandia Labs will join us and respond to the film - and take questions and comments.