Menaul Trailhead Community Service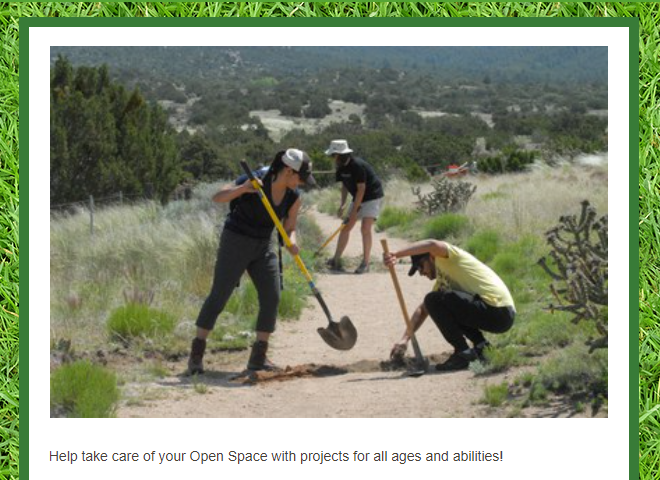 April 16, 2022 8:30 AM - 12:30 PM
Menaul Trailhead | East End of Menaul Albuquerque, NM 87123
Roll up your sleeves and join us for this morning of community service at the Menual trailhead in the Sandia Foothills! There are projects for all ages and abilities, including trash pick-up, trail construction and rehabilitation, revegetation, and graffiti removal. Prize for the weirdest piece of trash!
Volunteers should create an account and register for the event at play.cabq.gov, or contact Dionne Epps at depps@cabq.gov or 768-4960.
Plan to arrive at 8:30am to sign in and enjoy donated morning snacks. Dress for working outdoors and bring water, a hat, hiking boots, work gloves, and sunscreen. Parking is extremely limited, so please carpool.