Farm Bill 101: Introduction to the Federal Farm Bill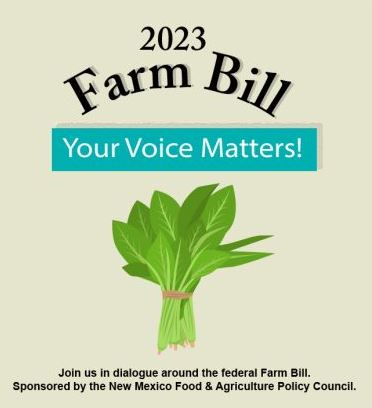 March 24, 2022 1:00 PM - 3:30 PM
Online Event
The Farm Bill: What it is, how it can benefit us, and how we can participate in making the 2023 Farm Bill work for us!
It is time for us to engage in the federal Farm Bill process. The Farm Bill is a package of legislation passed roughly once every five years that has a tremendous impact on food access, nutrition programs, farming livelihoods, how food is grown, what kinds of foods are grown, and resources that can benefit you directly.
To set the stage we invite you to participate in our upcoming Farm Bill Introduction Convening. We'll provide an overview of what the Farm Bill entails, the process, and how you can be involved now and over the coming months.
For more information click here. 
To register for this event click here.