Embrace of the Serpent (2015) Film Screening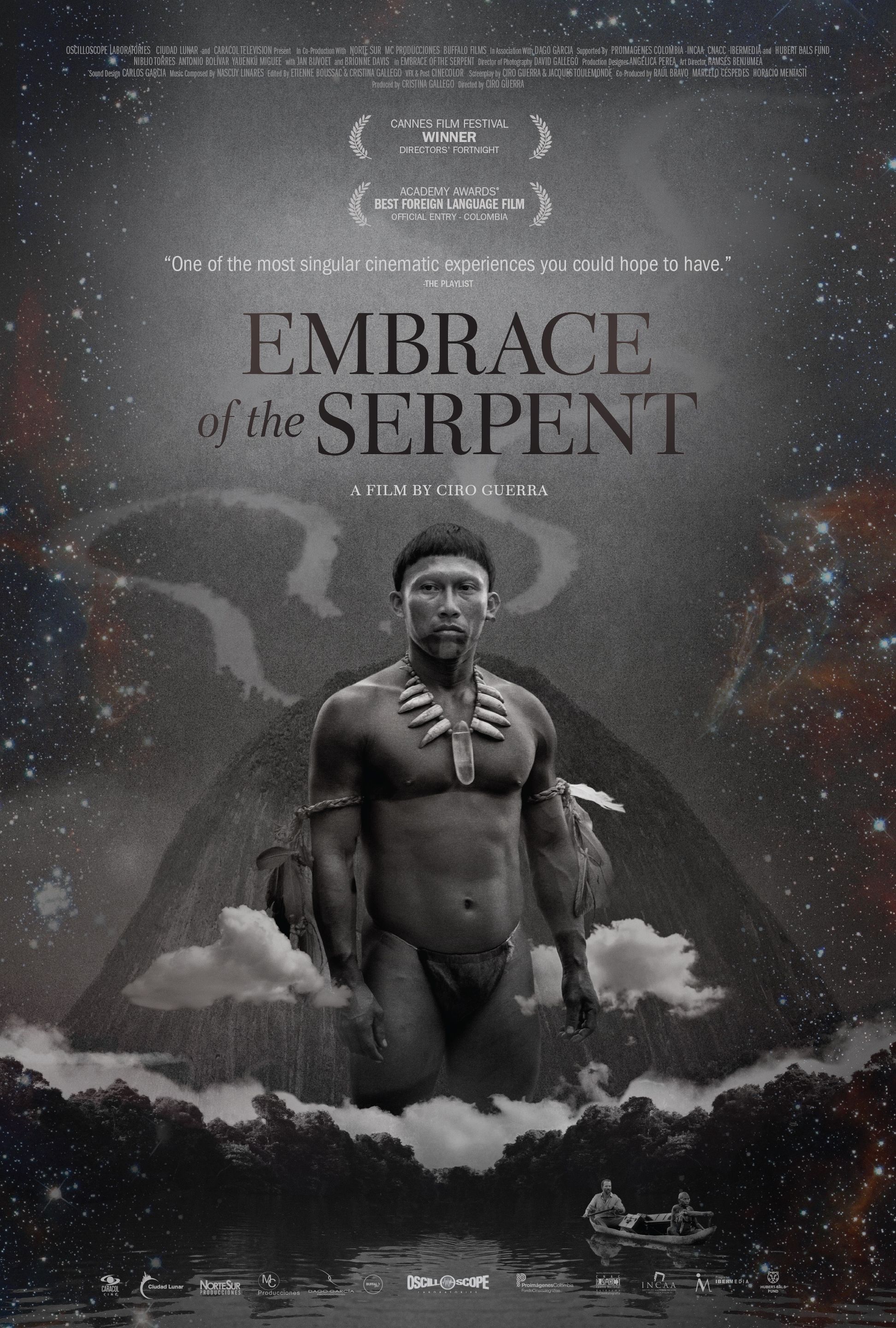 March 26, 2022 12:30 PM - 3:00 PM
The Guild Cinema


Join us for a film screening held at the historic Guild Cinema. Refreshments courtesy of La Montañita Co-op (vegan & gluten friendly options available) served at 12:30 p.m., screening will begin at 1:00 p.m..
Cosponsored by the Latin American and Iberian Institute, as well as the International Studies Institute, the discussion to follow will feature Affiliate Faculty Jessica Carey Webb, and other special guests to discuss sustainability, traditional medicines, and colonial resistance. 
Admission is free. 
Embrace of the Serpent
(2015)
In the early 1900s, a young shaman in the Colombian Amazon helps a sick German explorer and his local guide search for a rare healing plant.