Clean Economy Coalition of Color March Convening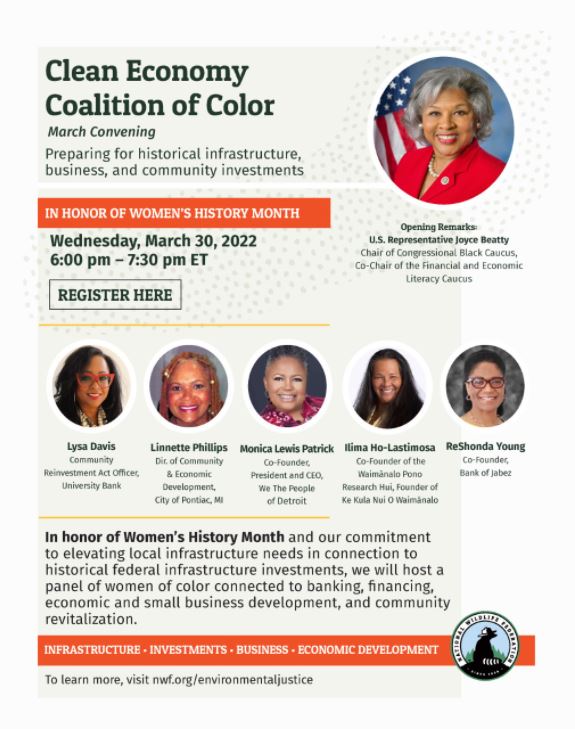 March 30, 2022 4:00 PM - 5:30 PM
Online Event
From aviation, dams, levees, and public parks to roads, schools, transit systems, and wastewater, communities of color and lower wealth communities are some of our nation's most challenged areas often having to overcome the fractured nature of local spending.  This convening will contribute to the evolution of additional approaches and mechanisms for a more sustainable approach to minority business development and financing opportunities for urban and rural infrastructure.
In honor of Women's History Month and our commitment to elevating local infrastructure needs in connection to historical federal infrastructure investment, we will host an all-woman panel of professionals and advocates connected to banking, financing, economic and small business development, and community revitalization.
Participants will look at a number of areas such as what financing infrastructure, community revitalization, and small business development now looks like for institutions given that federal funding has begun, goals are being determined, and the nation has expanded its definition of infrastructure.
Register HERE