Remote Possibilities: Envisioning Climate Futures with Artists Marina Zurkow and Andrea Polli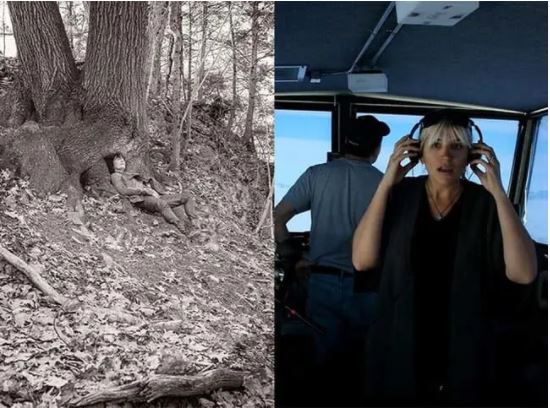 January 26, 2022 6:00 PM - 7:00 PM
Online Event
Join artists Marina Zurkow and Andrea Polli for a virtual conversation about the role of environmental art in cultivating resistance, reciprocity, and resilience in the face of uncertain climate futures. Moderated by Nicole Dial-Kay, Curator of Remote Possibilities: Digital Landscapes from the Thoma Foundation on view at the Harwood Museum of Art through February 27, 2022.

This program is made possible in part by support from New Mexico Arts and ViVA Virtual Visiting Artists.
Media and participatory practice artist Marina Zurkow connects people to nature-culture tensions and environmental messes, offering humor and new ways of knowing, connecting, and feeling. She uses life science, materials, and technologies including food, software, animation, clay and other biomaterials to foster intimate multispecies and geophysical connections. She works as a founding member of several collaborative initiatives, including Making the Best of It: Nimble Foods for Climate Change, Dear Climate, Climoji, and Investing in Futures. Zurkow is a 2011 Guggenheim Fellow and received grants from NYFA, NYSCA, the Rockefeller Foundation, and Creative Capital. She is currently a mentor at Bennington College in the Center for the Advancement of Public Action, and a professor at ITP/Tisch School of the Arts. She is represented by bitforms gallery and resides in the Hudson Valley, New York.
Andrea Polli is an environmental artist working at the intersection of art, science and technology. She has created and presented public artworks at 25 locations including a wind-powered light work covering the Rachel Carson Bridge in Pittsburgh, a permanent light work for the University of Utah and building-scale works presented in the cities of San Jose, California; Charlotte, North Carolina; Detroit, Michigan; Pittsburgh, Philadelphia; Hagen, Germany and Zagreb, Croatia. She holds an MFA in Time Arts from the School of the Art Institute of Chicago and a PhD in practice-led research from the University of Plymouth in the UK. Polli is also the Mesa Del Sol Endowed Chair of Digital Media at the University of New Mexico and directs the Social Media Workgroup, a lab at the University's Center for Advanced Research Computing. As an educator, Polli has created student-centered professional development, theory, practice and field-based courses and experiences for practicing artists, engineers and makers.
This program is made possible in part by support from New Mexico Arts and ViVA Virtual Visiting Artists. Image credits: Photo of Marina Zurkow by Nancy LeVine (top) and Andrea Polli at the McMurdo station airfield in Antarctica (bottom).
Register HERE