Bucket Composting with Bokashi Method
February 8, 2020 9:00 AM
Gutiérrez-Hubbell House, 6029 Isleta Blvd. SW, Albuquerque
Bucket Composting with Bokashi Method: Home composting is recycling that produces a useful soil conditioner.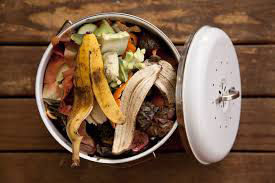 The Bokashi bucket method is a useful choice for, but not limited to, small indoor spaces, eg. apartments and condos. It is neat, tidy, and requires little physical labor. The science and methodology of this method will be presented and demonstrated so that a participant can easily get started at home. Prior to the class a useful read by Adam Footer is posted at Reading Materials.
This is the third in a series of quarterly backyard composting workshops at the Hubbell House. To register send email to register@nmcomposters.org. Instructors: Rye Bailey and Michael Reed.