iNaturalist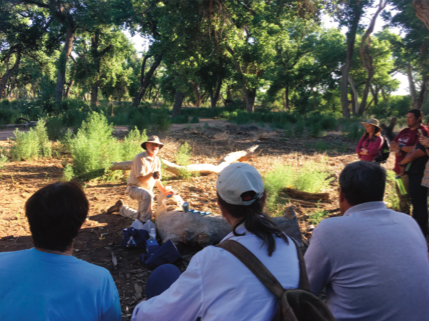 November 8, 2019 10:00 AM
Bachechi Open Space 9521 Rio Grande Blvd. NW
Discover the fascinating world right outside your backyard and how you can take an active part in understanding, caring for and studying your environment.
Presenter: Laurel Ladwig, Master Naturalist
Discover how to become a citizen scientist and contribute to ecological and conservation efforts right from your phone, tablet, or computer! iNaturalist is an online social network of naturalists, citizen scientists, and biologists.Together they map and share observations of biodiversity across the globe. Access iNaturalist via its website or from its mobile applications.