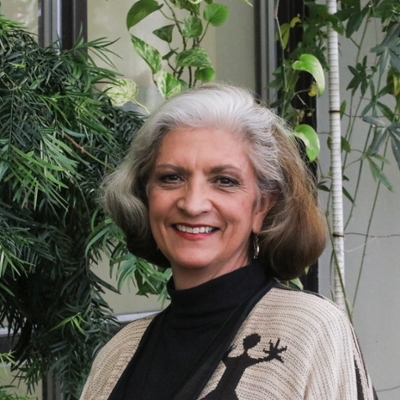 Terry Horger
Program Specialist
Working Retiree
---
Bio
     I graduated with a Bachelor's of Business Administration from the UNM Anderson School of Management at the University of New Mexico in 1979.
     I have worked for several large corporations in various management positions and did consulting with the State of New Mexico. I also started and ran a small pot-bellied pig breeding business while I spent time with my children when they were in their formative years.
     I worked with Professor, Founder, and Director Bruce Milne in the Sustainability Studies Program from the inception of the program in Fall 2007 until my retirement in June 2020. Together, we collaborated on retention of the students enrolled in our program's courses along with improving their graduation rates.
     During my retirement, I continue work with Associate Professor Melinda Morgan who has succeeded Bruce Milne as the new Director of the Sustainability Studies Program. In my limited role, I am assisting Dr. Morgan in the transition of the program by providing the historical knowledge and experience I gained over my 14 years working in the program.