Jessica Rowland, M.S.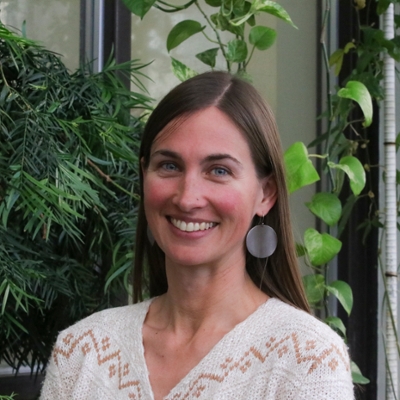 Bio
Jessica Rowland is a Lecturer in the Sustainability Studies Program and a recipient of the 2012-2013 UNM Lecturer of the Year award. She teaches interdisciplinary courses on sustainability, food systems, and climate change, and promotes personal and collective behavior change for a more sustainable future. Along with her students, Jessica facilitates the annual UNM Sustainability Expo and the on-campus Lobo Growers' Market, and collaborates with a diverse set of campus and community partners to grow the local and regional food system. She has served as a Board member of La Montañita Food Co-op, and as a local food systems consultant for the Thornburg Foundation. Jessica has also worked professionally on environmental quality monitoring and land restoration in the Southwest as an environmental geochemist, and on earth science and climate policy in Washington, D.C. as a government affairs intern.
Jessica's SUST-402 Climate Change & Sustainability course was featured in a recent Sustainability Studies newsletter.