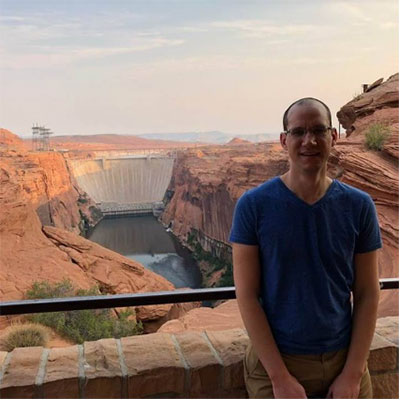 Benjamin Jones
PhD
Assistant Professor , Department of Economics
---
Bio
Dr. Benjamin A. Jones is an Associate Professor of Economics at UNM. He has a Ph.D. in Economics from UNM and a BA in Economics from the University of Texas at Austin. He is an applied microeconomist by training. Dr. Jones loved school and learning new things so he advanced his education until he could go no further. Currently, he is an environmental economist who focuses primarily on the effects of pollution on human health. He has been interested in environmental pollution and its economic damages since he did a project on light pollution in high school, which led him on the path he lives today. His current topics of study include wildfire smoke, bitcoin mining, and urban trees. From a young age, he was always interested in the natural environment. A desire to understand the effects of nature on people is what led him into his current field of study. His work connects to sustainability by highlighting the human damages of environmental degradation.  
"To create a sustainable co-existence with the environment, we need to understand the economic consequences of our actions." 
Dr. Jones finds that the most important facet of sustainability is balancing the benefits and costs of the natural environment, while being inclusive of multidimensional impacts and effects. It is Dr. Jones' hope that economics becomes more open to working with non-economists to address the most pressing environmental issues we presently face.  
"All of our actions have impacts on the environment, some small and others large. These impacts often generate real economic damages to real people. We should not ignore these damages or assume them away. Be mindful of the consequences of our actions." 
- Dr. Benjamin A. Jones, Associate Professor of Economics, University of New Mexico. 
*This faculty highlight is adapted from an interview questionnaire with Dr. Benjamin A. Jones. All the information above is credited to him.