What is Sustainability?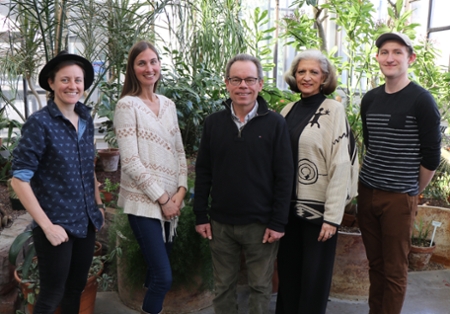 Sustainability, as defined by the Brundtland Commission, is a way of life that "meets the needs of the present without compromising the ability of future generations to meet their own needs." It is the capacity to endure. Sustainability encompasses the three pillars of environmental health, economic vitality and social equity.
Sustainability is a nationally and internationally recognized interdisciplinary field that seeks creative solutions to promote environmental health and restoration, social equity, and economic vitality. The goal is to meet the needs of the present (such as health, energy, food, shelter, and transportation) while ensuring the satisfaction of those same needs for future generations. In light of unprecedented environmental degradation, social instability, and economic uncertainties in today's world, the sustainability minor cultivates the complex knowledge and skills needed to secure a healthy future for all.
Sustainability is linked to rapidly growing career opportunities in business, education, government, and the non-profit sector. The Sustainability Studies minor provides students from all disciplines the opportunity to acquire pertinent knowledge and skills that complement their major, thereby preparing them for the challenges and opportunities ahead.