Free Workshop: Solar Charging for Powered Wheelchairs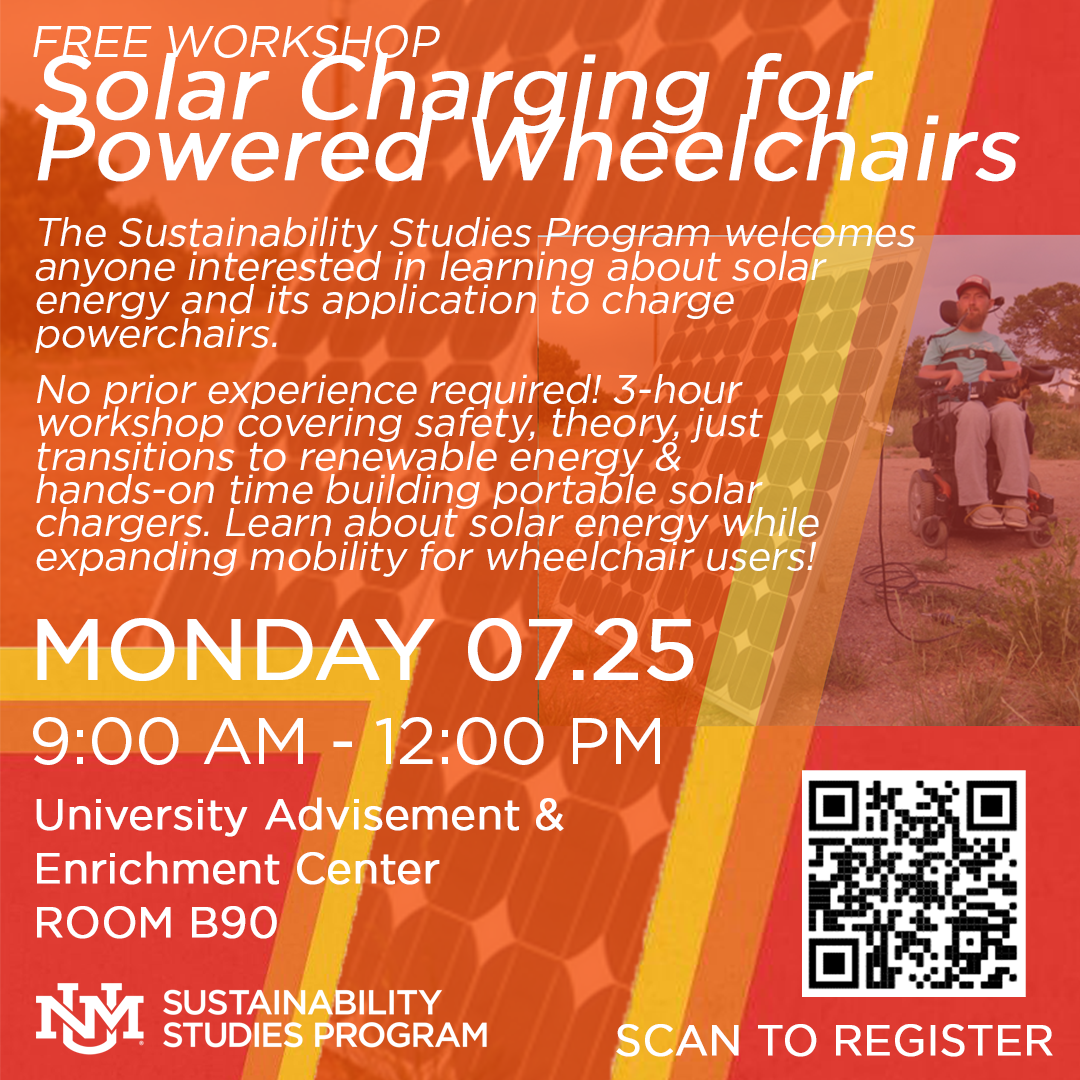 July 25, 2022 9:00 AM - 12:00 PM
University Advisement & Enrichment Center | ROOM B90
The Sustainability Studies Program welcomes anyone interested in learning about solar energy and its application to charge powerchairs.
No prior experience required! 3-hour workshop covering safety, theory, just transitions to renewable energy & hands-on time building portable solar chargers. Learn about solar energy while expanding mobility for wheelchair users!
This event is organized by the UNM Sustainability Studies Program & Equitable Solar Solutions. 
Register HERE
Please contact fstout@unm.edu should you need any special accommodations.