Creating a just and resilient food system - with Jim Embry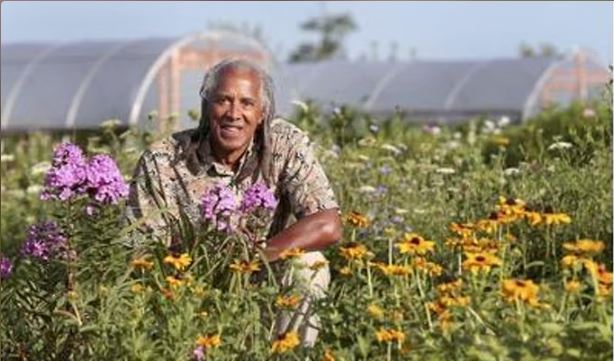 June 3, 2022 6:00 PM - 7:00 PM
Reunity Resources Farm | 1829 San Ysidro Crossing Santa Fe, NM 87507
Creating a just and resilient food system: conversation with farmer and food system activist Jim Embry at Reunity Resources farm, Santa Fe
About this event
Long-time food system activist, Jim Embry will be stopping by Santa Fe on a road trip from his home in Kentucky to California, visiting with various Slow Food chapters along the way. Jim has been an active participant in Slow Food's Equity, Inclusion and Justice Committee and is a six-time USA delegate to Slow Food's Terra Madre biannual gathering in Italy. Jim has worked to connect social justice, food and agriculture justice and environmental justice within other social movements, starting with the Civil Rights movement. In 2007, he founded the Sustainable Communities Network in his community in Lexington, KY. Information on Jim's many activities can be found at Sustainable Communities Network.
We've asked Jim to talk with us about the future of our food system. As Jim explains in an interview with Slow Food USA, COVID has exposed faults, inequalities and vulnerabilities within our food system, but it has also provided an opportunity to fix these problems and make our food system more just. He'll also talk about his essay "Ancestral Vibrations Guide our Connections to the Land" which appears in Natalie Baszile's 2021 book We Are Each Other's Harvest: Celebrating African American Farmers, Land, and Legacy.
Food will be available at a food truck on the premises and there will be music starting around 7 pm.
This event is free but seating is limited, so registration is required.
For more information & to register click HERE