2022 Animas and San Juan Watersheds Conference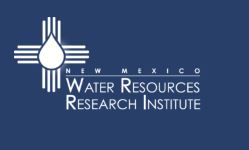 June 8, 2022 9:00 AM - 11:00 AM
Henderson Fine Arts Center | 4601 College Boulevard Farmington, NM 87401 USA
The New Mexico Water Resources Research Institute is pleased to host the 2022 Animas and San Juan Watersheds Conference: Collaborations, Perspectives, and Science across the Watersheds, which will be held June 8-9, 2022.
Since the inception of this conference after the 2015 Gold King Mine Spill, much has been learned, both about the spill itself, along with a broad scope of watershed health and management issues. However, much is still to be learned and shared about the Animas and San Juan watersheds to ensure their health in years to come. Collaborations and understanding across the communities that depend on the rivers has been and will continue to be critical for management and future planning.
The conference planning committee is therefore eager to bring together those in the four states, three Tribal Nations, and three EPA regions that encompass the watersheds to share and learn from their recent and ongoing research, monitoring, restoration, and public outreach projects in order to understand and address the pressing water resource needs of the Animas and San Juan Rivers.
This year's conference will take  place in a simultaneous hybrid format June 8-9, 2022, at the San Juan College Henderson Fine Arts Center in Farmington, NM, and online. Like previous years, the program will include both oral and poster presentations, as well as field trip presentations to be announced.
The conference continues to support the activities outlined in the Gold King Mine Water Spill Long Term Monitoring Plan, prepared by the New Mexico's Long Term Impact Team (April 4, 2016).
See Conference Program HERE
Register HERE