Sustainability Studies Reading Guide
Selected Fall 2020 Reading
The Nature of Nature- Enric Sala
 Enric Sala wants to change the world--and in this compelling book, he shows us how. Once we appreciate how nature works, he asserts, we will understand why conservation is economically wise and essential to our survival.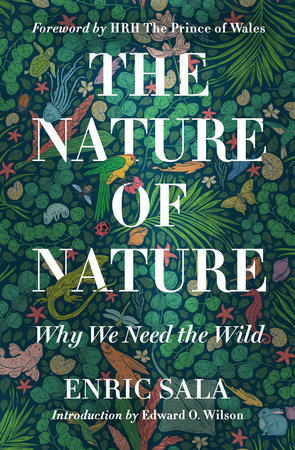 Here Sala, director of National Geographic's Pristine Seas project (which has succeeded in protecting more than 5 million sq km of ocean), tells the story of his scientific awakening and his transition from academia to activism--as he puts it, he was tired of writing the obituary of the ocean. His revelations are surprising, sometimes counterintuitive: More sharks signal a healthier ocean; crop diversity, not intensive monoculture farming, is the key to feeding the planet.
Using fascinating examples from his expeditions and those of other scientists, Sala shows the economic wisdom of making room for nature, even as the population becomes more urbanized. In a sober epilogue, he shows how saving nature can save us all, by reversing conditions that led to the coronavirus pandemic and preventing other global catastrophes. With a foreword from Prince Charles and an introduction from E. O. Wilson, this powerful book will change the way you think about our world--and our future.
No One is Too Small to Make a Difference- Greta Thunberg
 In August 2018 a fifteen-year-old Swedish girl, Greta Thunberg, decided not to go to school one day in order to protest the climate crisis. Her actions sparked a global movement, inspiring millions of students to go on strike for our planet,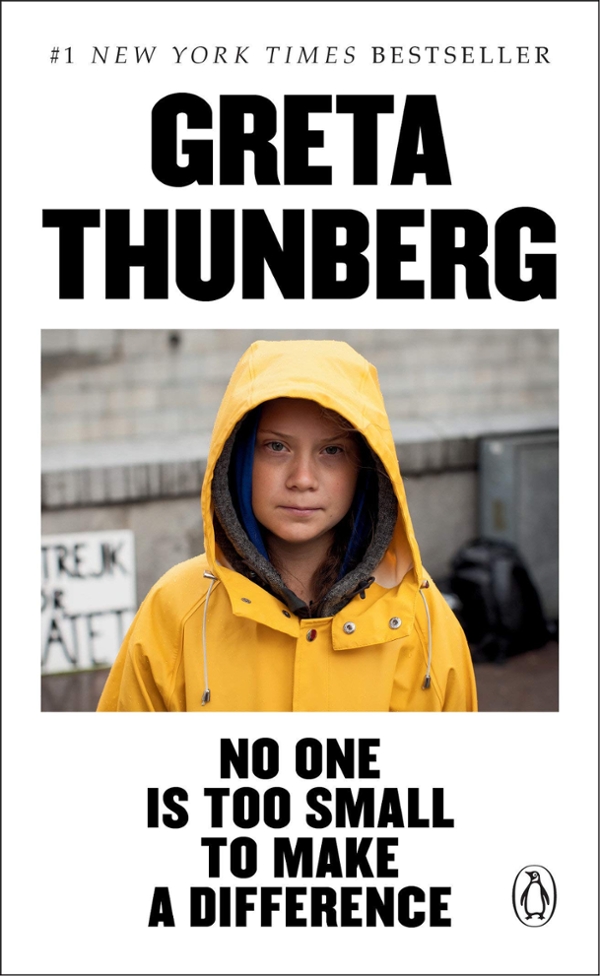 forcing governments to listen, and earning her a Nobel Peace Prize nomination.
No One Is Too Small to Make A Difference brings you Greta in her own words, for the first time. Collecting her speeches that have made history across the globe, from the United Nations to Capitol Hill and mass street protests, her book is a rallying cry for why we must all wake up and fight to protect the living planet, no matter how powerless we feel. Our future depends upon it.
The Uninhabitable Earth- David Wallace-Wells
 It is worse, much worse, than you think. If your anxiety about global warming is dominated by fears of sea-level rise, you are barely scratching the surface of what terrors are possible. In California, wildfires now rage year-round, destroying thousands of homes. Across the US, "500-year" storms pummel communities month after month, and floods displace tens of millions annually.
This is only a preview of the changes to come. And they are coming fast. Without a revolution in how billions of humans conduct their lives, parts of the Earth could become close to uninhabitable, and other parts horrifically inhospitable, as soon as the end of this century.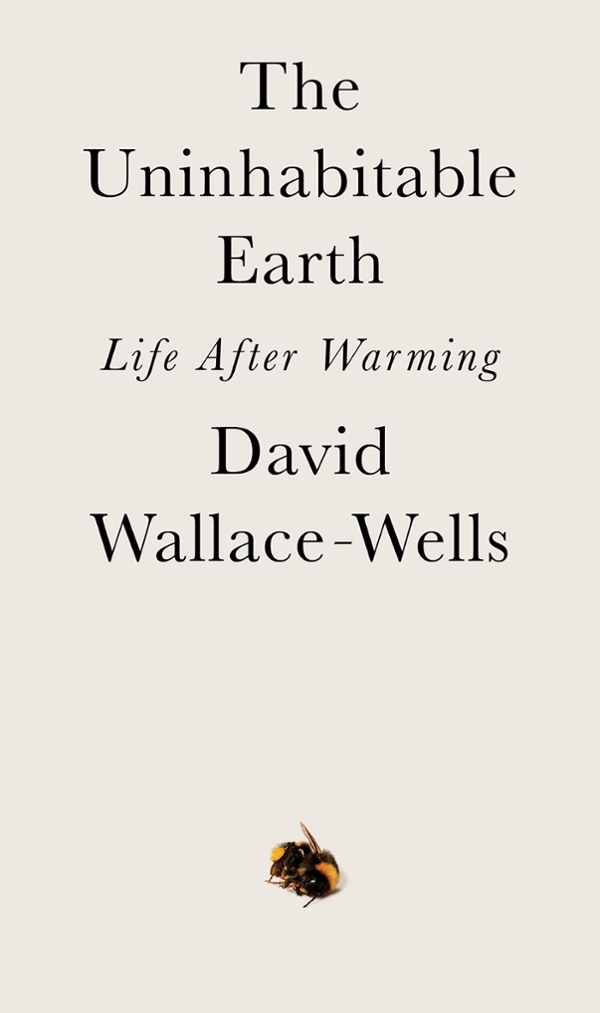 In his travelogue of our near future, David Wallace-Wells brings into stark relief the climate troubles that await--food shortages, refugee emergencies, and other crises that will reshape the globe. But the world will be remade by warming in more profound ways as well, transforming our politics, our culture, our relationship to technology, and our sense of history. It will be all-encompassing, shaping and distorting nearly every aspect of human life as it is lived today.
Like An Inconvenient Truth and Silent Spring before it, The Uninhabitable Earth is both a meditation on the devastation we have brought upon ourselves and an impassioned call to action. For just as the world was brought to the brink of catastrophe within the span of a lifetime, the responsibility to avoid it now belongs to a single generation.
Losing Earth: A Recent History- Nathaniel Rich
 By 1979, we knew nearly everything we understand today about climate change--including how to stop it. Over the next decade, a handful of scientists, politicians, and strategists, led by two unlikely heroes, risked their careers in a desperate, escalating campaign to convince the world to act before it was too late. Losing Earth is their story, and ours.
The New York Times Magazine devoted an entire issue to Nathaniel Rich's groundbreaking chronicle of that decade, which became an instant journalistic phenomenon--the subject of news coverage, editorials, and conversations all over the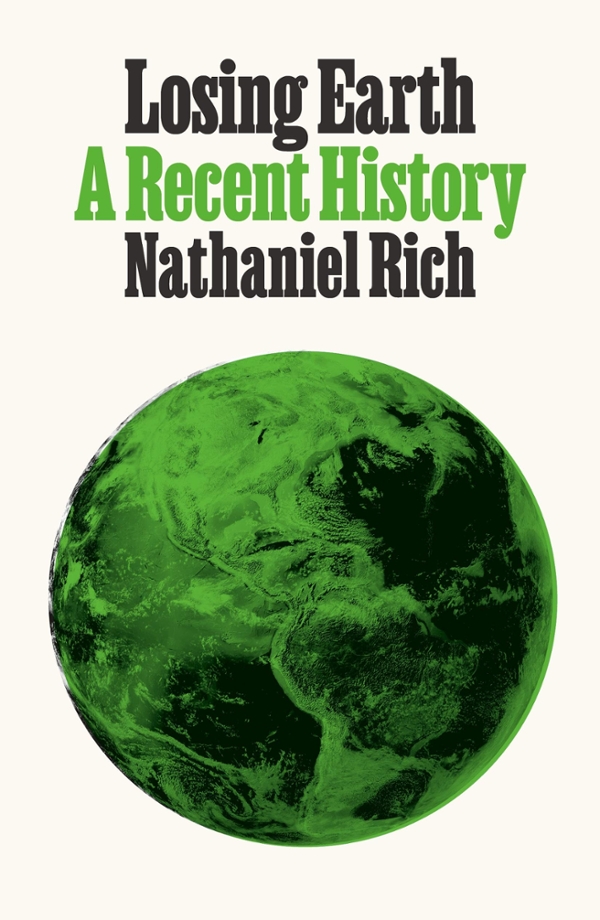 world. In its emphasis on the lives of the people who grappled with the great existential threat of our age, it made vivid the moral dimensions of our shared plight.
Now expanded into book form, Losing Earth tells the human story of climate change in even richer, more intimate terms. It reveals, in previously unreported detail, the birth of climate denialism and the genesis of the fossil fuel industry's coordinated effort to thwart climate policy through misinformation propaganda and political influence. The book carries the story into the present day, wrestling with the long shadow of our past failures and asking crucial questions about how we make sense of our past, our future, and ourselves.
Like John Hersey's Hiroshima and Jonathan Schell's The Fate of the Earth, Losing Earth is the rarest of achievements: a riveting work of dramatic history that articulates a moral framework for understanding how we got here, and how we must go forward.
We Are The Weather- Jonathan Safran Foer
 Some people reject the fact, overwhelmingly supported by scientists, that our planet is warming because of human activity. But do those of us who accept the reality of human-caused climate change truly believe it? If we did, surely we would be roused to act on what we know. Will future generations distinguish between those who didn't believe in the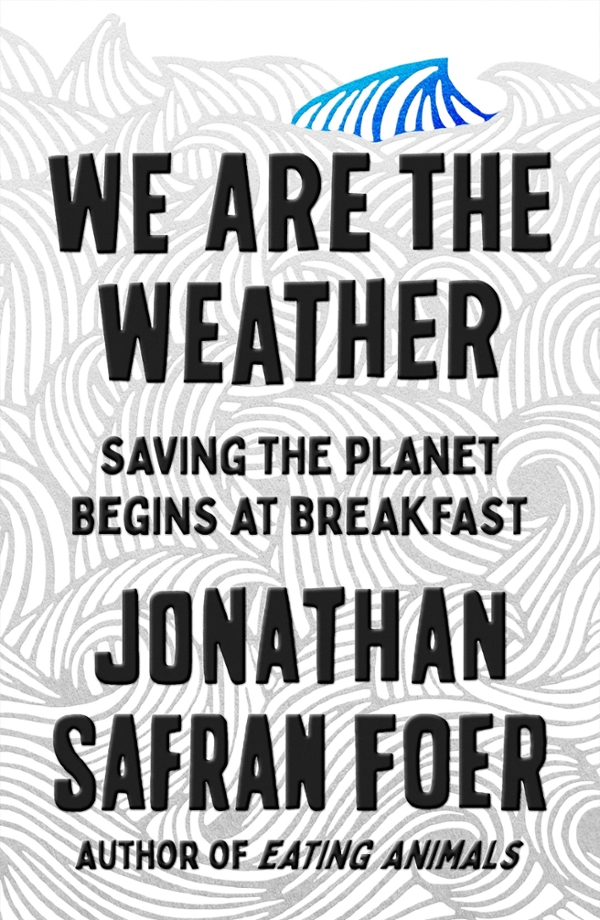 science of global warming and those who said they accepted the science but failed to change their lives in response?
In We Are the Weather, Jonathan Safran Foer explores the central global dilemma of our time in a surprising, deeply personal, and urgent new way. The task of saving the planet will involve a great reckoning with ourselves—with our all-too-human reluctance to sacrifice immediate comfort for the sake of the future. We have, he reveals, turned our planet into a farm for growing animal products, and the consequences are catastrophic. Only collective action will save our home and way of life. And it all starts with what we eat—and don't eat—for breakfast.
The Sixth Extinction- Elizabeth Kolbert
 Over the last half-billion years, there have been five mass extinctions, when the diversity of life on earth suddenly and dramatically contracted. Scientists around the world are currently monitoring the sixth extinction, predicted to be the most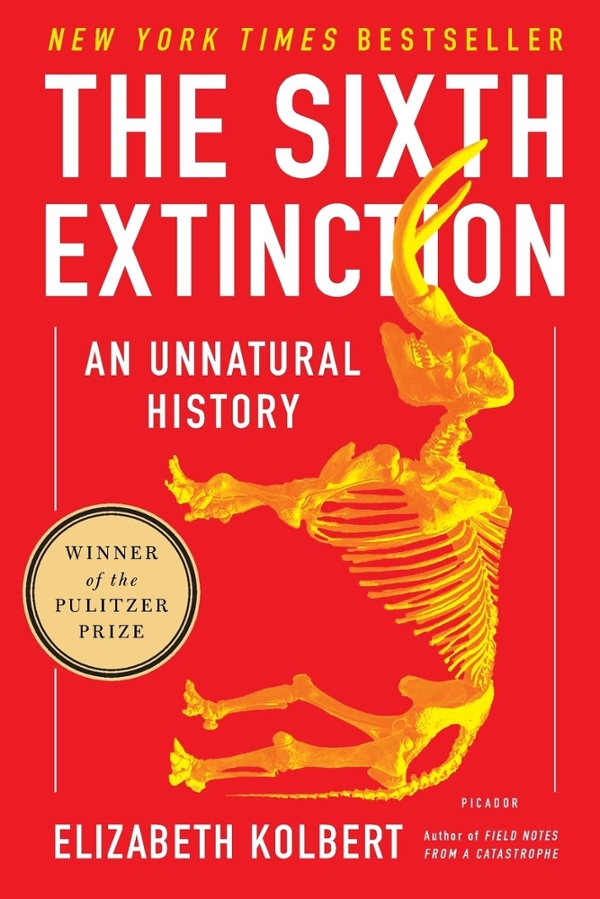 devastating extinction event since the asteroid impact that wiped out the dinosaurs. This time around, the cataclysm is us. 
In prose that is at once frank, entertaining, and deeply informed, The New Yorker writer Elizabeth Kolbert tells us why and how human beings have altered life on the planet in a way no species has before. Interweaving research in half a dozen disciplines, descriptions of the fascinating species that have already been lost, and the history of extinction as a concept, Kolbert provides a moving and comprehensive account of the disappearances occurring before our very eyes. She shows that the sixth extinction is likely to be mankind's most lasting legacy, compelling us to rethink the fundamental question of what it means to be human.
Field Notes From a Catastrophe- Elizabeth Kolbert
 Long known for her insightful and thought-provoking political journalism, author Elizabeth Kolbert now tackles the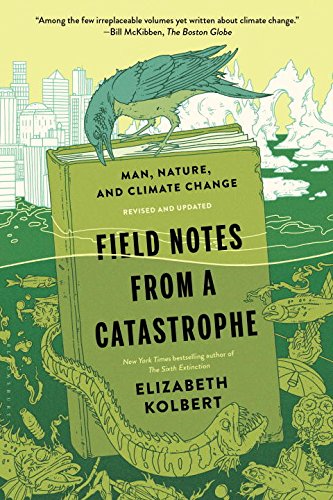 controversial and increasingly urgent subject of global warming. In what began as groundbreaking three-part series in the New Yorker, for which she won a National Magazine Award in 2006, Kolbert cuts through the competing rhetoric and political agendas to elucidate for Americans what is really going on with the global environment and asks what, if anything, can be done to save our planet. Now updated and with a new afterword, Field Notes from a Catastrophe is the book to read on the defining issue and greatest challenge of our times.
The Future Earth- Eric Holthaus
 The basics of climate science are easy. We know it is entirely human-caused. Which means its solutions will be similarly human-led. In The Future Earth, leading climate change advocate and weather-related journalist Eric Holthaus offers a radical vision of our future, specifically how to reverse the short- and long-term effects of climate change over the next three decades. Anchored by world-class reporting, interviews with futurists, climatologists, biologists, economists, and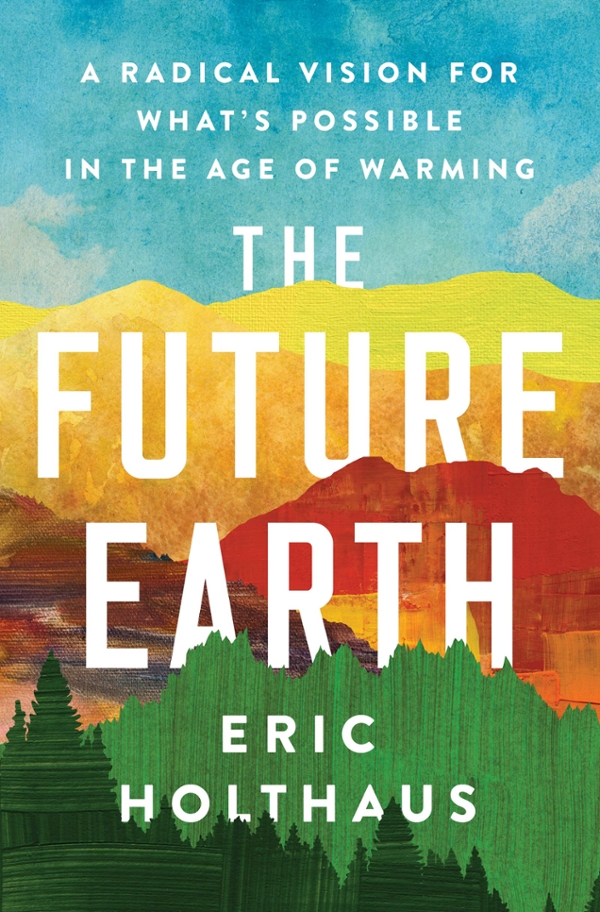 climate change activists, it shows what the world could look like if we implemented radical solutions on the scale of the crises we face.
What could happen if we reduced carbon emissions by 50 percent in the next decade?
What could living in a city look like in 2030?
How could the world operate in 2040, if the proposed Green New Deal created a 100 percent net carbon-free economy in the United States?
This is the book for anyone who feels overwhelmed by the current state of our environment. Hopeful and prophetic, The Future Earth invites us to imagine how we can reverse the effects of climate change in our own lifetime and encourages us to enter a deeper relationship with the earth as conscientious stewards and to re-affirm our commitment to one another in our shared humanity.
The Future We Choose- Tom Rivett-Carnac
 Climate change: it is arguably the most urgent and consequential issue humankind has ever faced. How we address it in the next thirty years will determine the kind of world we will live in and will bequeath to our children and to theirs.
In The Future We Choose, Christiana Figueres and Tom Rivett-Carnac--who led negotiations for the United Nations during the historic Paris Agreement of 2015--have written a cautionary but optimistic book about the world's changing climate and the fate of humanity.
The authors outline two possible scenarios for our planet. In one, they describe what life on Earth will be like by 2050 if we fail to meet the Paris climate targets. In the other, they lay out what it will be like to live in a carbon neutral, regenerative world. They argue for confronting the climate crisis head-on, with determination and optimism. The Future We Choose presents our options and tells us what governments, corporations, and each of us can and must do to fend off disaster.
----------------------------------------------------------------------------------------------------------------------------
Select Reading for Fall 2019
Book choices by:
Bruce Milne - Program Director 
Falter by Bill McKibben
(2016)
Bill McKibben's groundbreaking book The End of Nature -- issued in dozens of languages and long regarded as a classic -- was the first book to alert us to global warming. But the danger is broader than that: even as climate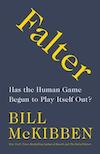 change shrinks the space where our civilization can exist, new technologies like artificial intelligence and robotics threaten to bleach away the variety of human experience.
Falter tells the story of these converging trends and of the ideological fervor that keeps us from bringing them under control. And then, drawing on McKibben's experience in building 350.org, the first truly global citizens movement to combat climate change, it offers some possible ways out of the trap. We're at a bleak moment in human history -- and we'll either confront that bleakness or watch the civilization our forebears built slip away.
-GoodReads
The Overstory by Richard Powers
(2019)
The Overstory is a sweeping, impassioned work of activism and resistance that is also a stunning evocation of—
and paean to—the natural world. From the roots to the crown and back to the seeds, Richard Powers's twelfth novel unfolds in concentric rings of interlocking fables that range from antebellum New York to the late twentieth-century Timber Wars of the Pacific Northwest and beyond. There is a world alongside ours—vast, slow, interconnected, resourceful, magnificently inventive, and almost invisible to us. This is the story of a handful of people who learn how to see that world and who are drawn up into its unfolding catastrophe.
-GoodReads
Underland  by Robert MacFarlane
(2019)
Global in its geography and written with great lyricism and power, Underland speaks powerfully to our present moment.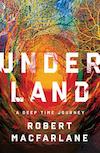 Taking a deep-time view of our planet, Macfarlane here asks a vital and unsettling question: "Are we being good ancestors to the future Earth?"
Underland
marks a new turn in Macfarlane's long-term mapping of the relations of landscape and the human heart. From its remarkable opening pages to its deeply moving conclusion, it is a journey into wonder, loss, fear, and hope. At once ancient and urgent, this is a book that will change the way you see the world.
-GoodReads
The Invention of Nature by Andrea Wulf
(2015)
Now Andrea Wulf brings the man and his achievements back into focus: his daring expeditions and investigation of wild environments around the world and his discoveries of similarities between climate and vegetation zones on

different continents. She also discusses his prediction of human-induced climate change, his remarkable ability to fashion poetic narrative out of scientific observation, and his relationships with iconic figures such as Simón Bolívar and Thomas Jefferson. Wulf examines how Humboldt's writings inspired other naturalists and poets such as Darwin, Wordsworth, and Goethe, and she makes the compelling case that it was Humboldt's influence that led John Muir to his ideas of natural preservation and that shaped Thoreau's Walden.
With this brilliantly researched and compellingly written book, Andrea Wulf shows the myriad fundamental ways in which Humboldt created our understanding of the natural world, and she champions a renewed interest in this vital and lost player in environmental history and science.
-GoodReads
Can Poetry Save the Earth by Jonh Felstiner 
(2009)
Poems vivifying nature have gripped people for centuries. From Biblical times to the present day, poetry has continuously drawn us to the natural world. In this thought-provoking book, John Felstiner explores the rich legacy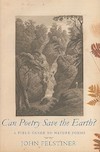 of poems that take nature as their subject, and he demonstrates their force and beauty. In our own time of environmental crises, he contends, poetry has a unique capacity to restore our attention to our environment in its imperiled state. And, as we take heed, we may well become better stewards of the earth.
In forty brief and lucid chapters, Felstiner presents those voices that have most strongly spoken to and for the natural world. Poets—from the Romantics through Whitman and Dickinson to Elizabeth Bishop and Gary Snyder—have helped us envision such details as ocean winds eroding and rebuilding dunes in the same breath, wild deer freezing in our presence, and a person carving initials on a still-living stranded whale.

-GoodReads
Jessica Rowland - Lecturer II
Silent Spring by Rachel Carson
(1962)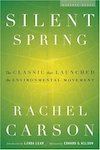 Rachel Carson's Silent Spring was first published in three serialized excerpts in the New Yorker in June of 1962. The book appeared in September of that year and the outcry that followed its publication forced the banning of DDT and spurred revolutionary changes in the laws affecting our air, land, and water. Carson's passionate concern for the future of our planet reverberated powerfully throughout the world, and her eloquent book was instrumental in launching the environmental movement. It is without question one of the landmark books of the twentieth century.
-GoodReads
A Sand County Almanac and Sketches Here and There
(1949)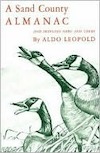 First published in 1949, A Sand County Almanac combines some of the finest nature writing since Thoreau with an outspoken and highly ethical regard for America's relationship to the land.

Written with an unparalleled understanding of the ways of nature, the book includes a section on the monthly changes of the Wisconsin countryside; another part that gathers informal pieces written by Leopold over a forty-year period as he traveled through the woodlands of Wisconsin, Iowa, Arizona, Sonora, Oregon, Manitoba, and elsewhere; and a final section in which Leopold addresses the philosophical issues involved in wildlife conservation. As the forerunner of such important books as Annie Dillard's Pilgrim at Tinker Creek, Edward Abbey's Desert Solitaire, and Robert Finch's The Primal Place, this classic work remains as relevant today as it was sixty-five years ago.
-GoodReads
Flight Behavior by Barbara Kingsolver
(2012)

Flight Behavior takes on one of the most contentious subjects of our time: climate change. With a deft and versatile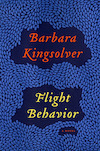 empathy Kingsolver dissects the motives that drive denial and belief in a precarious world.

Flight Behavior transfixes from its opening scene, when a young woman's narrow experience of life is thrown wide with the force of a raging fire. In the lyrical language of her native Appalachia, Barbara Kingsolver bares the rich, tarnished humanity of her novel's inhabitants and unearths the modern complexities of rural existence. Characters and reader alike are quickly carried beyond familiar territory here, into the unsettled ground of science, faith, and everyday truces between reason and conviction.
-GoodReads
American War by Omar El Akkad
(2017)
An audacious and powerful debut novel: a second American Civil War, a devastating plague, and one family caught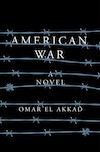 deep in the middle a story that asks what might happen if America were to turn its most devastating policies and deadly weapons upon itself

Sarat Chestnut, born in Louisiana, is only six when the Second American Civil War breaks out in 2074. But even she knows that oil is outlawed, that Louisiana is half underwater, and that unmanned drones fill the sky. When her father is killed and her family is forced into Camp Patience for displaced persons, she begins to grow up shaped by her particular time and place. But not everyone at Camp Patience is who they claim to be. Eventually Sarat is befriended by a mysterious functionary, under whose influence she is turned into a deadly instrument of war. The decisions that she makes will have tremendous consequences not just for Sarat but for her family and her country, rippling through generations of strangers and kin alike.
-GoodReads