Feedback | LAAW Exhibition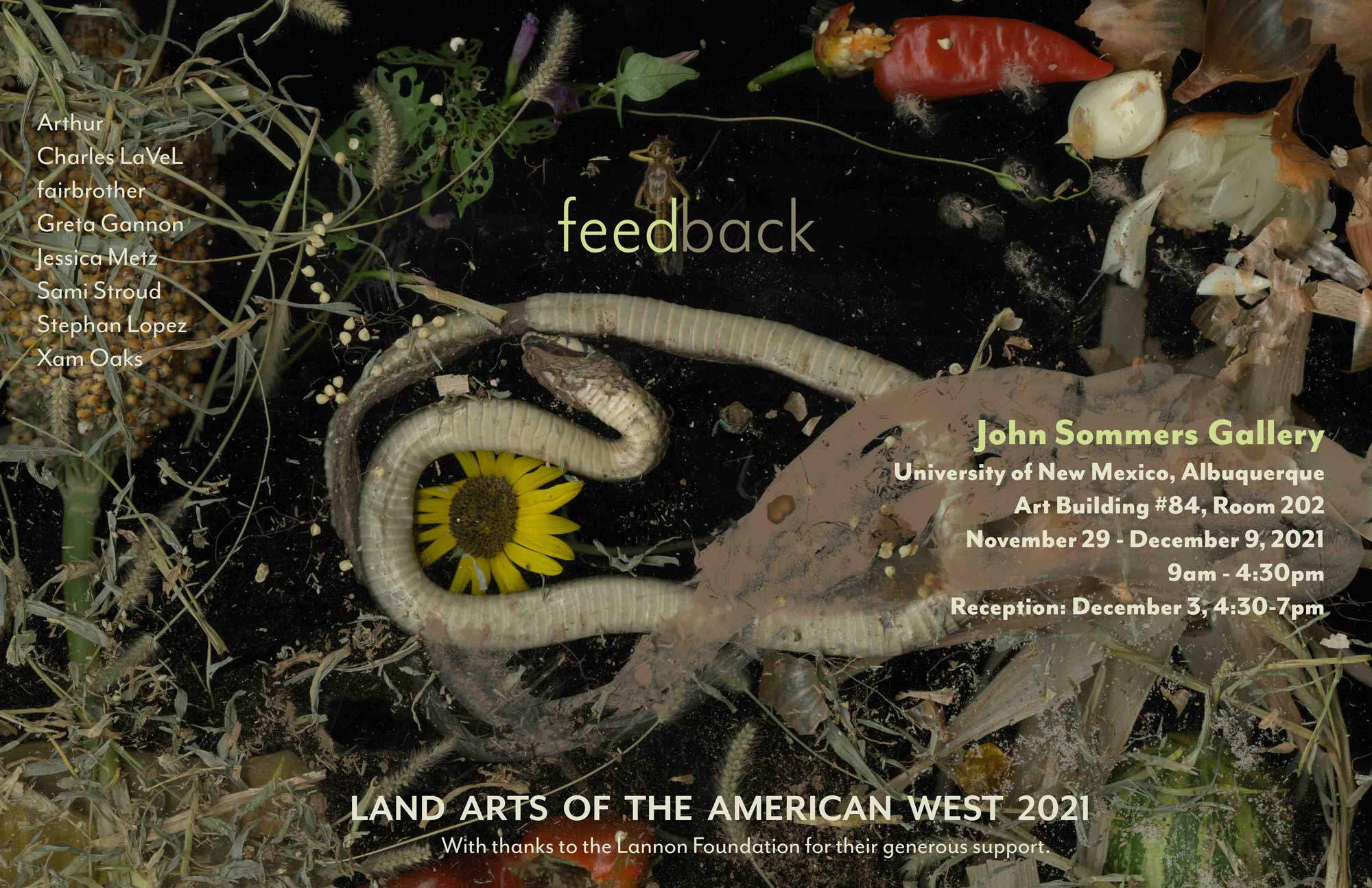 November 29, 2021 9:00 AM - 4:30 PM
John Sommers Gallery, University of New Mexico, Art Building #84
Please join us for our upcoming 2021 Land Arts of the American West exhibition!
Dates | November 29 - December 9
Hours | 9am - 4:30pm
Opening Reception | December 3, 4:30-7 PM
Artists
Arthur
Charles LaVeL
fairbrother 
Greta Gannon
Jessica Metz
Sami Stroud
Stephan Lopez
Xam Oaks 
/ˈfēdˌbak/
noun: a response within a cycle that influences the way that the cycle continues; a screeching sound resulting from the return of the output signal in an audio system; reactions to a phenomenon that are used as basis for improvement. 
Land Arts of the American West is an interdisciplinary, field-based, studio art program at the University of New Mexico. In this exhibition, LAAW student artists present their explorations in feeding back to land and community.