Defend Voting Rights Public Protest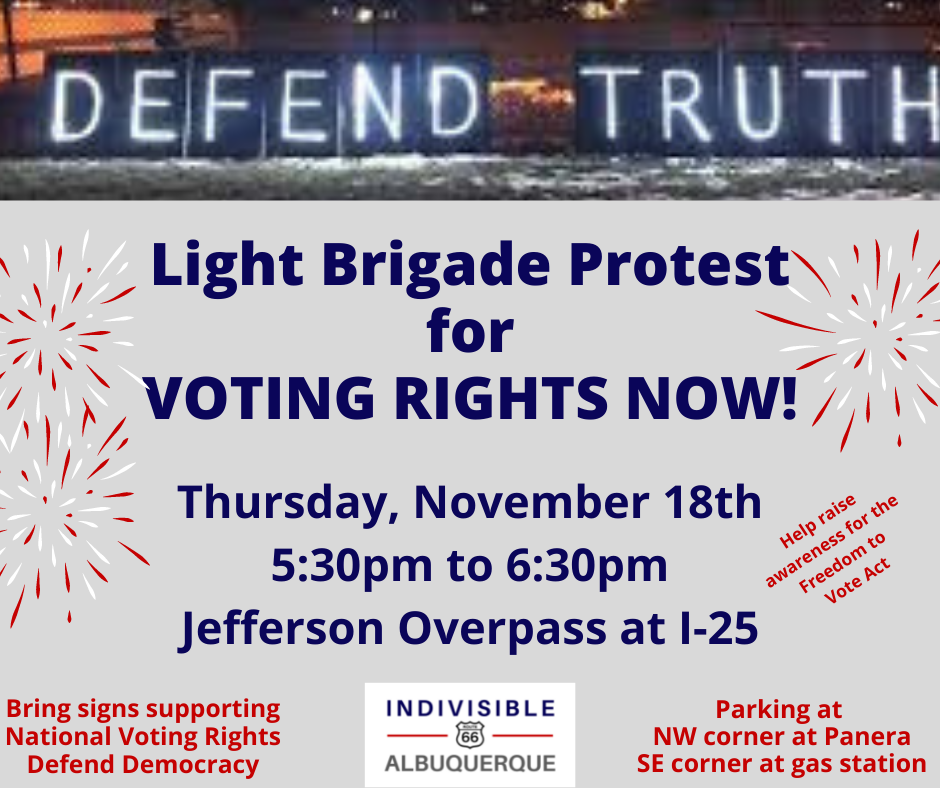 November 18, 2021 5:30 PM - 6:30 PM
I-25/Jefferson Overpass
Our democracy is being threatened by attacks to the most fundamental right of a democracy: the right to vote.  The recent spate of state voting laws primarily suppress the votes of the poor,  and of black, indigenous and people of color.  The right to vote is an issue of social justice.  
In support of voting rights, Indivisible Albuquerque (formerly Indivisible Nob Hill) is holding a Light Brigade on Thursday, November 18, from 5:30pm to 6:30pm at the Jefferson overpass over I-25.
Illuminated letters will be held up spelling  out "US Voting Rights Now".  The goal is to raise awareness and support for passage of  the Freedom to Vote Act (a reworking of SB1-For the People) and the John Lewis Voting Rights Act.