UNM's greenhouse flourishes with life
March 4, 2019 - Daily Lobo
Spring is nearly here, and there is no better time to checkout the University of New Mexico's Greenhouse located in Castetter Hall. The greenhouse hosts a number of native and nonnative plant species. With the days noticeably longer, many of the cacti have already begun their spring bloom of pink and yellow flowers.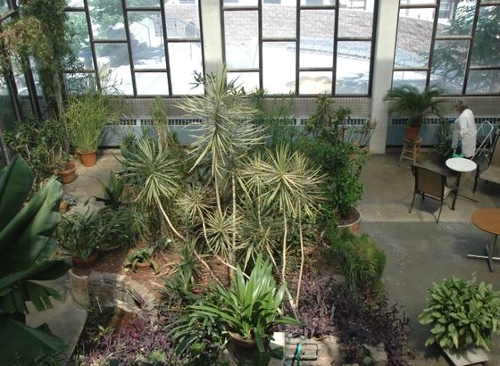 The facility is cared for by greenhouse manager, Wesley Noe, who graduated from UNM in  Spring 2017 with a degree in biology. The focus of the greenhouse "is mainly research and teaching," Noe said.  
Next to the public greenhouse, illuminated by phosphorescent pink LED lights, is another greenhouse dedicated to research. The research greenhouse hosts undergraduate and graduate research projects and is cared for by Noe.
Every Wednesday the greenhouse hosts departmental seminars. Cookies and coffee are provided to anyone that attends, doors open at 3:15 p.m.
Find the full story on the Daily Lobo website, and find the video interview of Wesley Noe on YouTube.