River's End Film Screening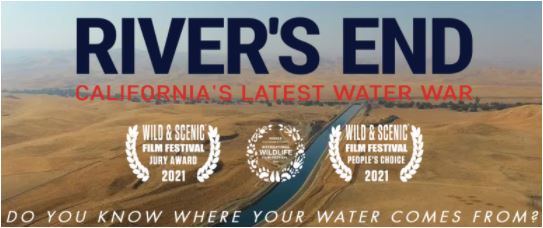 January 27, 2022 5:00 PM - 7:00 PM
Online Event
Freshwater habitats are at the leading edge of the extinction crisis globally, and the fight to save endangered wildlife in California's rivers is urgent. Join our next Saving Life on Earth webinar on Thursday, Jan. 27, at 4 p.m. PT / 7 p.m. ET to learn about the San Francisco/San Joaquin Bay-Delta and how you can help save this special place.
We've teamed up with filmmaker Jacob Morrison to share their film River's End, which reveals California's complex struggle over who gets fresh water. It's a story that heralds an impending crisis — not just in California, but around the world.
Sign up for the webinar and you'll receive an email with links to stream the film and participate in the webinar. Watch the film for free any time before Jan. 27, and then join us for a discussion and Q&A with the filmmaker and Center staff.
Register HERE