BYOM for vegan hot chocolate!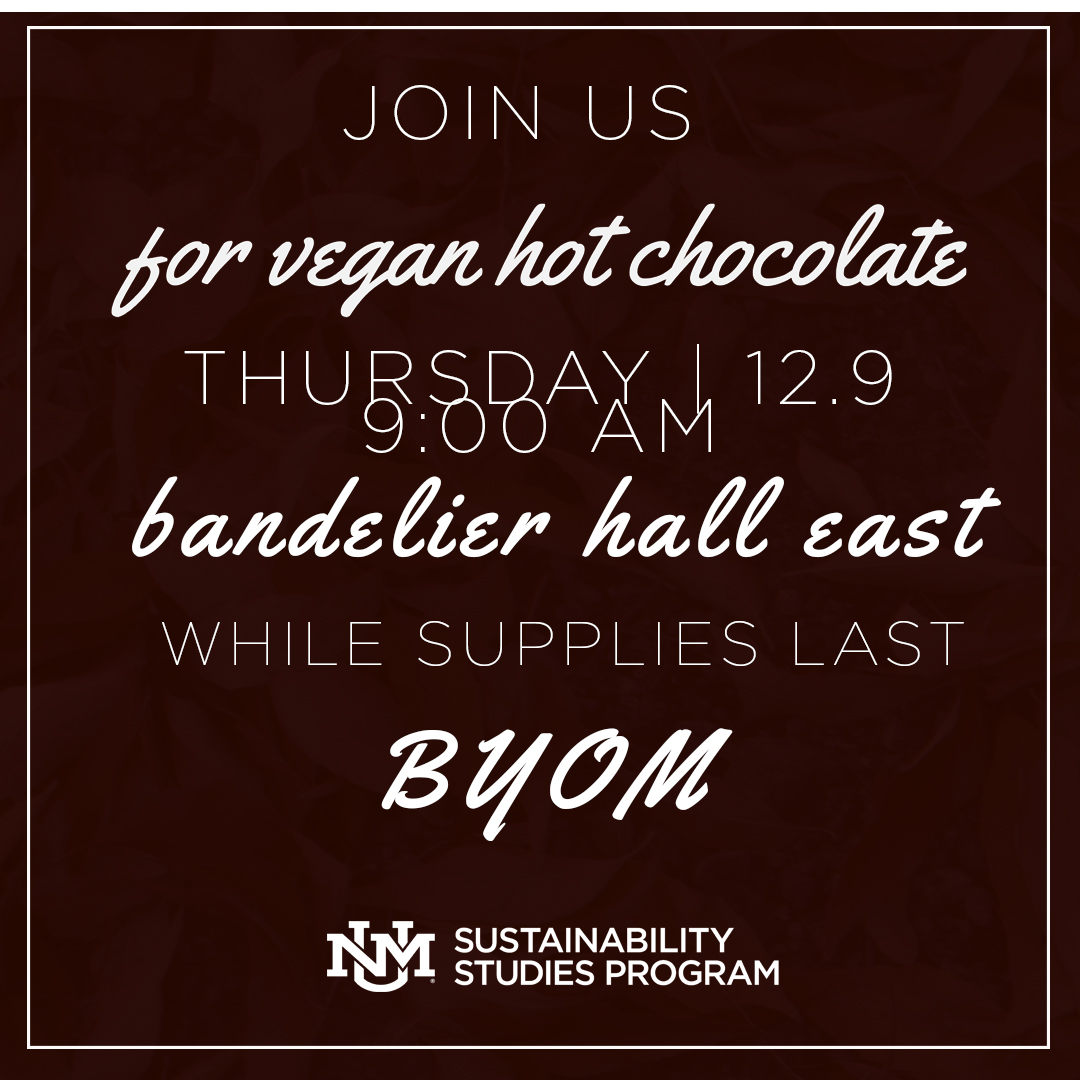 December 9, 2021 9:00 AM - 11:00 AM
Outside Bandelier Hall East | UNM Campus
Sustainability Studies invites you to BYOM (Bring Your Own Mug) for vegan hot chocolate in the courtyard!
Join us in front of Bandelier East (just west of Mitchell hall) for yummy hot chocolate. Find out information about our program and warm up to a mug of liquid comfort to get you ready for finals!