Webinar: Data-Driven Campus Energy Management: the ENERGY STAR Higher Education Benchmarking Initiative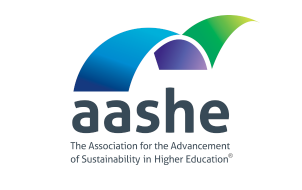 November 3, 2021 1:00 PM - 2:00 PM
Online Event
This webinar will dive into the inaugural round of the ENERGY STAR Higher Education Benchmarking Initiative, or HEBI. Nearly 200 campuses representing nearly 100 institutions in the United States and Canada participated in the first round of the HEBI, which provided participants with free scorecards showing how their campus-level energy and water performance compared with that of peers. The goal of the HEBI was to provide actionable insights on performance, moving the conversation beyond sector barriers like the perception of incomparability and incomplete coverage of building-level energy metering.
EPA ENERGY STAR will provide a summary of findings from the HEBI – extrapolating results to AASHE member institutions and the sector as a whole – and review an example scorecard with open time for questions. A panel of three participating higher ed institutions will speak to the value they found in participating in the HEBI including how they plan to make use of their scorecard. ENERGY STAR will then tee up a proposed structure for the second round of the HEBI, with an opportunity for attendees to share reactions and feedback. At the end of the webinar EPA will discuss how the HEBI fits into its broader ENERGY STAR strategy to support colleges and universities in meeting their campus climate action and sustainability goals by improving the energy performance of their buildings, highlighting existing and potential tools and resources, support, and recognition opportunities.
Brendan Hall, Public Sector Program Manager, ENERGY STAR Commercial & Industrial Branch, U.S. Environmental Protection Agency
Brendan Hall leads outreach and support to colleges and universities at U.S. EPA ENERGY STAR, focused on energy performance in buildings. He also co-leads support to state and local governments nationwide. Before EPA, Brendan worked for the City of Ann Arbor in Michigan and earned graduate degrees in public policy and environmental science from the University of Michigan.
Billie Hardin, Space Planning and Sustainability Administrator, Kentucky Community and Technical College System
Billie Hardin, M.P.A., is the Space Planning and Sustainability Administrator for the Kentucky Community and Technical College System (KCTCS). Billie directs and supports the 16 KCTCS Colleges and the KCTCS System Office in establishing sustainable development strategies. She also manages the KCTCS space utilization initiative designed to enhance space and enrollment efficiencies to increase student access, completion, and retention. Billie serves as an Advisory Council member of the Association for the Advancement of Sustainability in Higher Education. She served as a liaison for the U.S. Department of Energy Better Buildings Challenge and is the current KCTCS liaison to the Kentucky University Partnership for Environmental Education (KUPEE). Billie is a former chair of the state Kentucky Environmental Education Council and the nonprofit Kentucky Association for Environmental Education and former secretary of the Kentucky Chapter of the U.S. Green Building Council. She obtained a B.S. from the University of Louisville, a Master's of Public Administration from the Martin School of Public Policy and Administration at the University of Kentucky, and a Master's of Science in Education from the College of Education at the University of Kentucky.
Ryan Hoff, Campus Energy Manager, The University of Chicago
Ryan is a mechanical engineer that has specialized in energy efficient building design and operation for the past decade. He currently serves as Campus Energy Manager at the University of Chicago, where he is responsible for meeting University sustainability goals, tracking and benchmarking campus utility data, and implementing energy efficiency projects. Prior to working at UChicago, Ryan worked at an MEP consulting firm and focused on efficient mechanical systems design, energy audits, and building energy modeling. Ryan has a degree in mechanical engineering from Calvin College and is pursuing an MBA from the University of Chicago Booth School of Business.