Keep Albuquerque Beautiful Hosts the 3rd Annual Junk Jog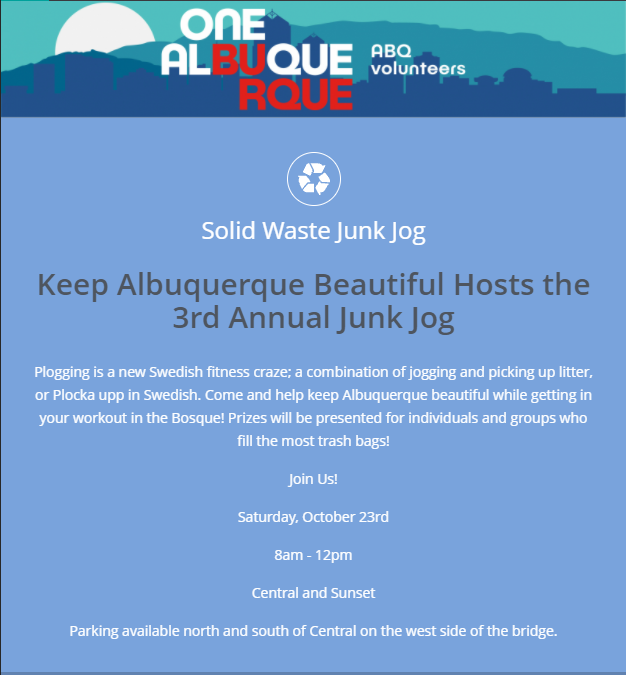 October 23, 2021 8:00 AM - 12:00 PM
Central & Sunset
Volunteers Needed to Help Make the Junk Jog a Success!
Join Keep Albuquerque Beautiful and the City's Solid Waste Management Department on Saturday, October 23, for the third annual Keep Albuquerque Beautiful Junk Jog plogging event. Plogging, a combination of jogging and picking up litter, began several years ago as an organized activity in Sweden because of growing concerns about marine debris and litter. Keep Albuquerque Beautiful, alongside the City Solid Waste Management are bringing this trend back to the Southwest by inspiring Burquenos to help make our communities cleaner, safer, healthier and more beautiful.
Event volunteers are needed to support:
Event set-up
Junk Jogger Check-In
Water station upkeep
Equipment distribution
Bag tagging
Traffic direction
Event break down
Other duties as assigned
Check-in starts @ 8 a.m. on Saturday, Oct. 23. Please arrive just a bit early so that we can assign roles and help you get into place.