Eileen Shaughnessy, M.A.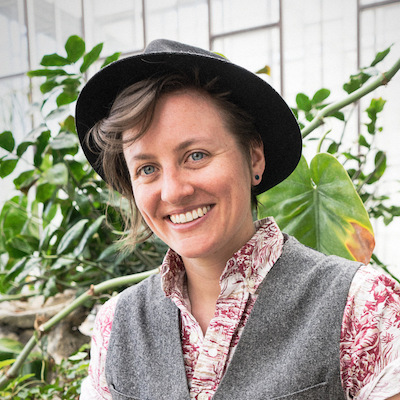 Bio
Eileen Shaughnessy is a Lecturer in the Sustainability Studies Program. Her areas of research and teaching include: environmental justice, environmental racism, nuclear colonialism, environmental & social impacts of nuclear weapons production, critical race studies, and intersectional feminist studies. Eileen's teaching is rooted in anti-racist pedagogy, social and environmental justice, and an understanding that all academic work must be accountable to the community. In classes like "Nuclear New Mexico" and "Sustainability Practicum" her students work closely with community groups and community leaders in New Mexico. Eileen co-founded the Nuclear Issues Study Group with Leona Morgan to address the legacy of environmental racism and colonialism in New Mexico created by the nuclear weapons industry. Eileen is also a professional musician and plays original folk music solo and with her band "Eileen & the In-Betweens", which has toured around the U.S., Canada, and Europe.
Eileen was featured in the August issue of ABQ The Mag, and in one of the Sustainability Studies newsletters.