Let's Talk Traditional Agriculture For A New Generation
November 1, 2018 - TY BANNERMAN
It's spring, so planting, sprouting and growing are on the agenda. We'll look at how farmers are bringing traditional agricultural practices into their fields. We'll explore what we can learn from past generations about sustainability and talk about local programs to support this kind of work. We want to hear from you! Are you a small farmer or home gardener? What sort of tips do you have to share with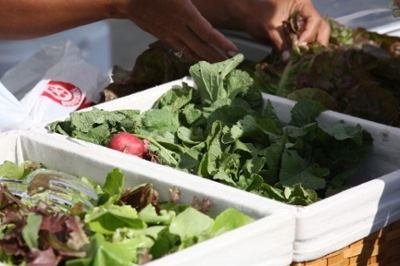 aspiring growers? Does your family use heirloom seeds? How did your grandparents teach you to grow food Email LetsTalk@KUNM.org or call in live during the show.
Speakers on this show include Jedrek Lamb with Grow the Grower, Reyna Baneath from Ts'uyya Farms, Tom Brewer with Red Hat Hops,  Lorenzo Candelaria from Cornelio Candelaria Organics and Brita Sauer with Santa Fe Public Library Seed Program. 
To listen to the talk check it out at KUNM.