Woodchip Composting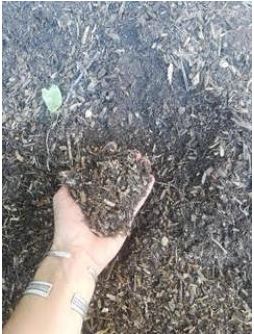 June 18, 2022 9:00 AM - 11:00 AM
Gutiérrez-Hubbell House | 6029 Isleta Boulevard SW
The most resilient and abundant naturally occurring soils on earth have always been those produced by forests. But we don't need to cut down a forest, or even a grove of trees, to harness the same benefits. Come learn how wood chips—which are often available for free—can be used as mulch or made into compost to create beautiful gardens, to sequester carbon, and to grow mushrooms, even in our high desert home. Instructor: Michael Reed.
Gutiérrez-Hubbell House Backyard Composting Series
Bernalillo County Extension Master Composters
We return to the composting workshop series. GHH is a New Mexico-Safe certified site and we follow all covid-safe practices.
Home composting is a straightforward way to recycle kitchen and yard leftovers into an excellent desert garden soil amendment. Join us for a series of (more or less) quarterly hands-on workshops at the beautiful and historic Gutiérrez-Hubbell House as we demystify composting and explore a variety of approaches suitable to different scales and situations. The workshops will present a variety of home composting methods. Each composting setup will remain in place so that participants may stop by and take a look at the on-going composting demonstration zone. You will be able to observe composting in action.
Cost and Registration: Workshops are FREE, but registration is required. Please register individually for this program so that we can assess numbers and set-up to ensure safe social distancing. To register, go to Bernalillo County Open Space event page. (If you don't see the event listed, please check back soon.)