Energy Heroes: Recruiting the Clean Energy Workforce of the Future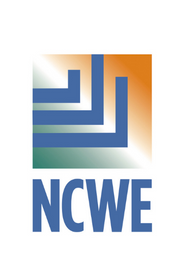 June 8, 2022 11:00 AM - 12:30 PM
Online Event
You know that opportunities for clean energy careers are some of the 'best-kept secrets' in our country, and significant barriers may prevent interested individuals from pursuing pathways to these careers. This is especially true when considering the underrepresented communities and individuals we need to reach to build an industry that better reflects the U.S. population and its needs.

Through the National Clean Energy Workforce Alliance, over 300 unique organizations and more than 400 individuals representing a wide range of stakeholders have provided direct input to identify solutions that can be scaled to address these challenges. Join us for the Alliance's first "Solution Summit" to continue the conversation as we focus on positioning the clean energy sector as "Energy Heroes" and mitigating barriers to participation in the green workforce of the future.

Solutions will be addressed that better connect employers, training providers, community-based and energy justice organizations, funders, program designers, and policymakers. We hope you can join us from 1 to 4 pm ET on May 25 AND June 8 (two-part series) for interactive, engaging and productive discussions!
Register HERE